A Long History
Servicing, repairing and modifying Land Rovers and Range Rovers for over 40 years.
Experts Only
Our people are the smartest, most experienced Land Rover specialists in the country.
Passionate Owners
The guys who own the business work in the business, and are passionate about the marque.
Latest Equipment
We maintain the latest diagnostic equipment and the skills required to use them.
The Ritter Story
Ritter Automotive commenced business in 1976 specialising in the service, repair and modification of 4WD vehicles. In 1977 a Range Rover auto transmission conversion was developed to satisfy growing demand, especially amongst new car buyers, for shiftless motoring. This early foray led ultimately, to Ritter becoming the largest independent Land Rover and Range Rover specialist in Australia.
Log Book Servicing

100%

Spare Parts

100%

Pre-Owned Vehicle Sales

100%

Trip Preparation

100%

Vehicle Modifications

100%
Here for you since 1976.
The Company's Directors Craig Doreian and Andrew Kovach have a combined 50 years experience working with the Land Rover Product. Craig, who is well known to our customers, has been with Land Rover for 28 years and managing the parts side of the business for over 20 years. There isn't much in the Land Rover parts business that he doesn't know. Andrew has worked within the Land Rover community for over 22 years.
Andrew's passion for the Land Rover marque is unmistakable as he has been a member of the Land Rover Owners' Club for over 31 years.
At Ritter, the management is hands on. Both directors are directly involved in the day to day operation of the business so you can be confident your vehicle will not be "lost in the crowd".
All of our expert staff have been with the company for many years so our customers can be confident that our exemplary level of service and knowledge is unrivalled anywhere in the land. Our staff can offer our clients the benefit of their immense product knowledge, whether it is related to parts, servicing, trip preparation, modifications, or advice regarding the purchase of a pre-owned vehicle.
Our staff can offer our clients the benefit of their immense product knowledge, whether it is related to parts, servicing, trip preparation, modifications, or advice regarding the purchase of a pre-owned vehicle.
Our Facilities
While many dealers waste thousands of dollars on palatial showrooms and cappuccino machines, we invested in our people and equipment to deliver what matters – quality advice and dependable service.
We only hire the smartest, most experienced Land Rover specialists. They don't look very glamorous, but they know almost everything about Land Rovers – old and new.
We run the latest diagnostic equipment and we're fully equipped to service all models of Land Rover and Range Rover.
Our People
Our hand-picked staff form the heart of our company and are committed to meeting all your requirements the first time, every time. All our staff have extensive experience across the entire suite of Land Rover vehicles spanning all models.
It takes many years of dedicated effort to win the support of quality people. We're proud to say we've enjoyed the expertise and service of some of Australia's finest Land Rover specialists for a long time, now.
Every single one of us operates from a strong foundation of integrity and openness. This is how we have always operated and it has helped us to attract the best group of Land Rover professionals this side of the equator.
When you ask a question or make a request, you'll always get an honest and detailed response. If we don't know the answer to your query, we'll always tell you; then set about finding the answer.
It's the kind of service you don't find in a lot of places but it's the kind of service we reckon everyone deserves.
Andrew Kovach
Director
Andrew has been working with the Land Rover brand for over 30 years and has been a member of the Land Rover Owner's Club for more than 25 years.
Craig Doreian
Director & Spare Parts Manager
Craig has forgotten more about Land Rover parts than most people could ever hope to know. Let Craig's product knowledge and experience work for you.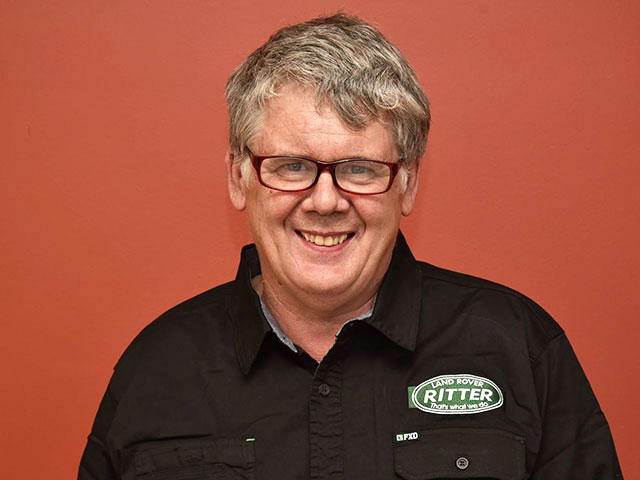 Owen Grace
Service Manager
Owen is an A-grade automotive engineer with post-trade qualifications in Automotive Electronics, Fuel Systems, Air Conditioning and LPG. Owen has over 40 years experience, specialising in Land Rover since 1986.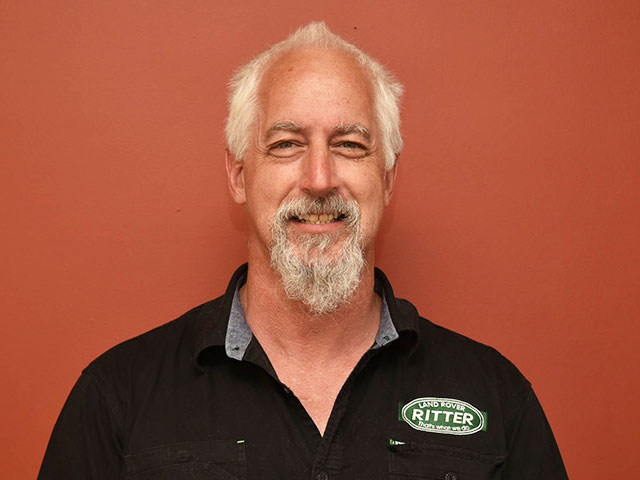 Craig Lieberman
Service Adviser
Craig has spent all of his working life on Range Rovers. Remember Brents Motors and Henlys? Only if you have a few grey hairs! Craig can give you the benefit of his many years experience with the Land Rover vehicles.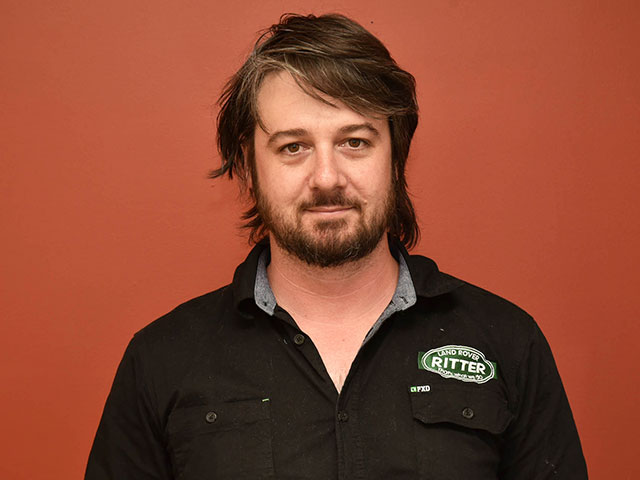 Kris May
Parts Specialist
Kris has many years experience with Land Rover parts. Whether catering to our customer's needs or supplying the correct parts to our technicians, Kris can be relied upon to carry out the company ethos of "right first time".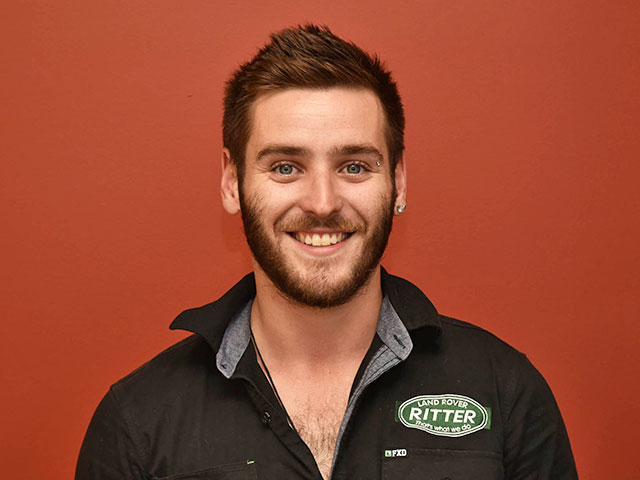 Zac Dunlop
Spare Parts Assistant
In his time with the company, Zac has acquired invaluable Land Rover product knowledge and is enthusiastically assisting the parts team to deliver the very best possible service to our customers.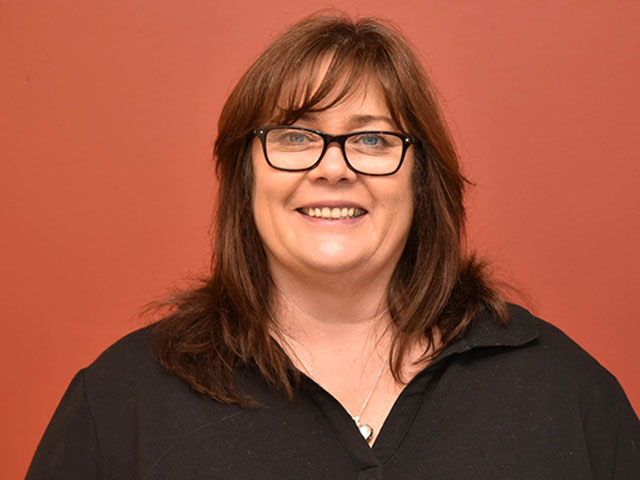 Julie MacDonald
Accounts / Reception
When you telephone or visit our premises it's more than likely you'll be greeted by Julie's dulcet English tones.  Originating from Worcestershire, Julie has an affinity with the Land Rover product and will always address your enquiry with courtesy and personality.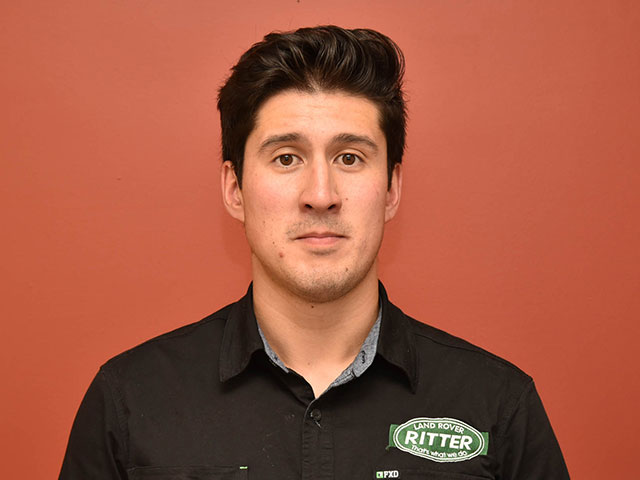 Vincent O'Flynn
Service Advisor
Vincent started with us as an apprentice in 2008 and is now one of our service advisers. He's always been very personable and a hard worker, hence his advancement in the business. He loves to travel and is a genuinely nice young man.